...

Folding machine LC 12 R
Folding machine for the manufacture of air ducts of rectangular cross section and shaped parts.
Фальцепрокатный станок LC-12 R

1,500.00 x 350.00 x 1,300.00 mm
The Stalex LC series folding machines are the most commonly used folding machines. The Stalex LC-12R model is designed for the production of 5 main types of seam seams.
Folding machines Stalex LC are suitable for work both on construction sites, as well as used in workshops for the manufacture of air ducts and components for drainage systems. In addition, folding machines have a number of advantages over other methods of manufacturing a fold - this is a clear adherence to the specified parameters: radius, length, shape.

Features:
1. Distinctive features of Stalex LC-12R rolled products are the absence of the need to replace rollers. Changeover from one type to another takes less than a minute and consists in moving the guide, which is responsible for the entry of the material under the rollers.
2. Five types of seam seams without changeover by moving the machine guides.
3. Unlike the universal model LC-12DR, the LC-12R model does not have the function of interconnecting rail rental.
4. The machine allows you to produce both straight sections and curved components of a rectangular drainage system (flanging)
5. The machine has the ability to adjust the clamping of the material in thickness - thanks to the Belleville spring washers placed in the machine structure

6. The handle of inclusion has three positions - position off. and position incl. rotation in both directions, which makes it easy to remove the jam sheet in the machine.
The main types of seams:

__________________

Standing fold: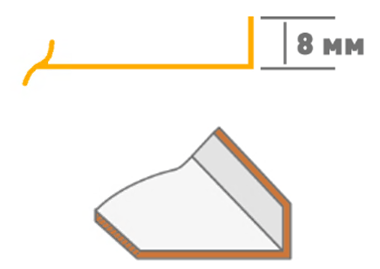 Standing seam - used as a counterpart to Pittsburgh seam, single standing seam, double standing seam
__________________

Single standing seam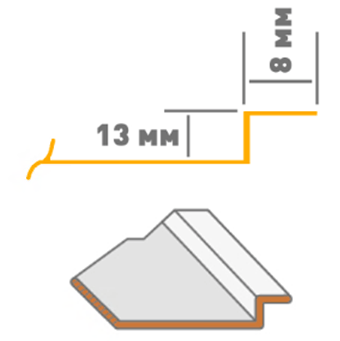 It is used to connect picture strips of metal roofs. As an example - standing seams are arranged along the roof slope
__________________

Pittsburgh Fold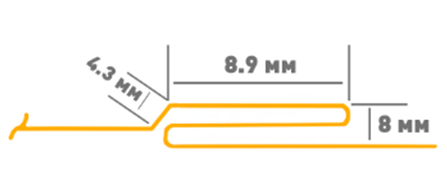 Pittsburgh seam (corner, American) is the most common method of producing rectangular ducts, both straight sections and shaped parts
__________________
Reclining fold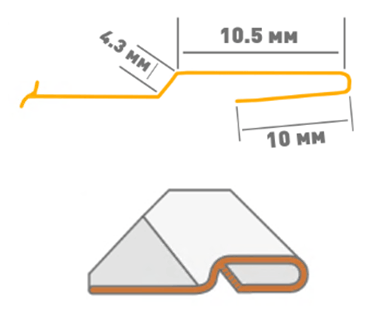 Reclining seam (longitudinal) - is used for the production of downpipes, as well as round and rectangular air ducts.
__________________
Standing seam along the radius (flanging)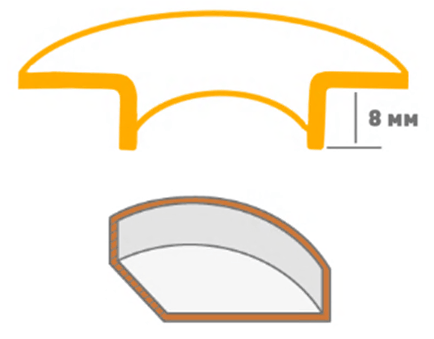 Flanging is an additional operation with a curved seam joint.
| | |
| --- | --- |
| Max. sheet thickness | 0.5-1.2mm |
| Motor power | 1.5 kW |
| Voltage | 380 V |
| Weight | 230 kg |
| Dimensions | 1500х350х1300 mm |
| In the complete set of the machine | 4 wheels to move the machine |
| Table height | 640 mm (table height from floor, machine without wheels) |
| Высота стола | 760 mm (table height from the floor, machine on wheels, wheel height 120 mm) |
The warranty for equipment and accessories is 1 year. We deliver equipment throughout Russia and the CIS!

Folding machines
Metal thickness, mm
0.5-1.2 mm
Power, kW
1.5 kW
Main characteristic
Dimensions LxWxH, mm
1500х350х1300 mm
Weight, kg
230 kg
Tags: Folding machine LC 12 R